.
Wind turbines pose threat to Baltic porpoise: researcher

by Staff Writers

Berlin (AFP) March 22, 2010

Sound pollution from offshore wind turbines poses a threat to Baltic Sea porpoises, a German marine mammal specialist said on Monday.

"It was highlighted that wind turbines are so noisy that the harbour porpoises in the Baltic Sea are threatened," Harald Benke, the director of Germany's Sea Museum, told AFP.

"There are methods to reduce the noise. They are costly but allow the considerable reduction of volume of noise produced by the wind turbines, which threaten at least that population" of marine mammals, said Benke, who speaking from a whale researchers conference in the northern German city of Straslund.
Share This Article With Planet Earth
Related Links
Wind Energy News at Wind Daily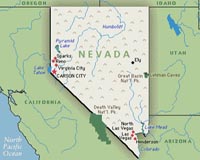 Group announces Nevada wind turbine plant
Washington (UPI) Mar 12, 2009

U.S. Renewable Energy Group, China-based A-Power Energy Generation Systems and American Nevada Group announced plans to build a wind turbine manufacturing facility in Nevada. The 320,000-square-foot plant, with annual production capacity of 1,100 megawatts of wind energy turbines annually - enough to power 330,000 homes - is expected to be ready for operation by the end of 2011. It is ... read more

.